We welcome all alumni, students, faculty, staff and all Rocket football fans to visit the William and Carol Koester Alumni Pavilion for our Pregame Parties.
Two hours before kickoff of each home football game (three hours before the Homecoming game), we invite you to join us in the Alumni Pavilion for complimentary hot dogs, chips and non-alcoholic beverages.
2022-23 schedule

For more details on a specific pregame, click the dates below:
Sept. 1: Long Island University
Sept. 10: University of Massachusetts
Oct. 1: Central Michigan University (Homecoming)
Oct. 15: Kent State University
Nov. 15: Bowling Green State University
The William and Carol Koester Alumni Pavilion is a unique spot on UToledo's Main Campus to gather and share your Rocket Pride with fellow fans. Thanks to the leadership philanthropy of William ('59, '60) and Carol Koester, and the generous gifts from alumni and friends, this facility will continue to serve the UToledo alumni and the UToledo community well into the future.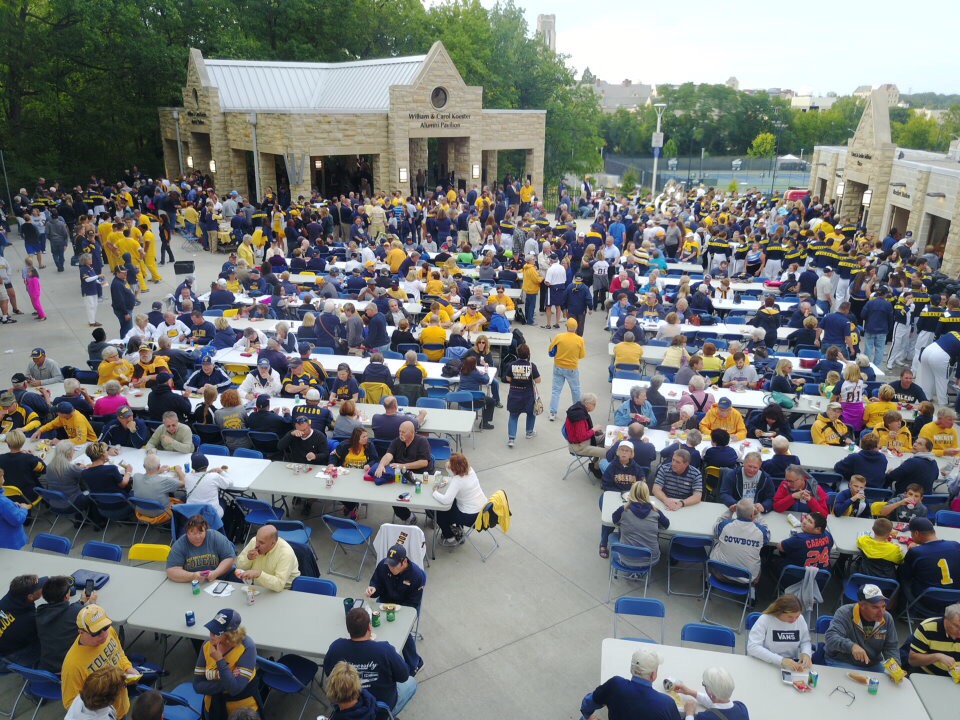 The Alumni Pavilion honors our outstanding alumni, past Alumni Association presidents and donors. It also serves as a meeting place for alumni, community events and of course, our Pregame Parties.