Welcome Home, Rocket Alumni!
Our alumni are forever part of the UToledo family. The University of Toledo Alumni Association is your way to stay connected to your alma mater. We'll let you know about family-friendly events and networking and professional development opportunities where you are. We'll give you the details you need to come back for football and basketball games, Homecoming and Art on the Mall. Bookmark this page and visit us often. Better yet, join the UToledo Alumni Association and we'll keep you in the loop!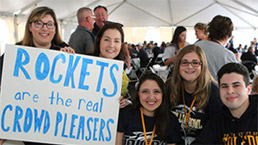 join or renew.
You Belong.
Stay up-to-date on all things UToledo. Your Alumni Association is here for you.
Join/Renew Today
Stay Connected
Alumni
e

Magazine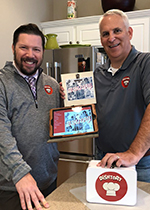 UToledo Provides Alumni Key Ingredients for Recipe App
Two alumni joined forces and leaned on what they learned from UToledo to bring a unique recipe app to life. It all started when Daniel Zawisza '06 attempted to make his mother's sugar cookie recipe, but the result did not taste the same as he remembered.
Read More
Class Notes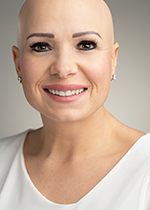 McKenna Reitz
('08)
a teacher of AP Psychology, varsity volleyball coach and TEDx speaker, received a 2021 20 Under 40 Leadership Recognition Award. 12 other UToledo alumni were recipients of this prestigious award.
Read More
Submit a class note
Alumni Association Partners