Welcome home, Rocket alumni!
Our alumni are forever part of our UT family. And The University of Toledo Alumni Association is your way to stay connected to your alma mater. We'll let you know about family-friendly events on campus and networking and professional development opportunities where you are. We'll give you all the details you need to come back for football and basketball games, Homecoming and Art on the Mall. So bookmark this page and visit us often. Better yet, join your UT Alumni Association. We'll keep you in the loop.
We have moved!
As of Jan. 22, the UT Alumni Engagement offices are located in the new Center for Alumni and Donor Engagement, 4510 Dorr St., MS #830, Toledo, OH 43615-4040 (adjacent to Welltower Inc.). UT Foundation, Development and Special Events offices also moved to the building. Our general phone number remains 419.530.2586.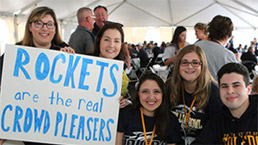 join or renew.
You Belong.
Stay up-to-date on all things UT. Your Alumni Association is here for you.
Join Today
Stay Connected
Alumni
e

Magazine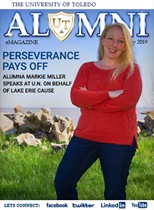 Freeing the enslaved
Dr. Celia Williamson (UTCTC '83, A/S '88), an internationally recognized advocate for victims of labor and sex trafficking, began her career on a different path in the early 1990s. She was a social worker in North Toledo then — having earned her degrees at The University of Toledo — but the women out on the streets engaged in prostitution were not Williamson's priority; at least not until her epiphany.
Read More
Join our mailing list
Class Notes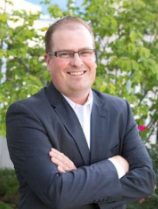 Heather Dietrick (Bus '16, Honors '16) and Nick Kremchek (Bus '16, Bus '16)
Heather and Nicholas were married on Aug. 28, 2018, at The Historic Church of St. Patrick in Toledo. Heather is a talent acquisition specialist for MRI Software, and Nick is a sales account manager for Hilti. The couple honeymooned in Mexico and reside in the Cleveland, Ohio area.
Read More
Submit a class note
Alumni Association Partners