Welcome Home, Rocket Alumni!
Our alumni are forever part of the UToledo family. The University of Toledo Alumni Association is your way to stay connected to your alma mater. We'll let you know about family-friendly events and networking and professional development opportunities where you are. We'll give you the details you need to come back for football and basketball games, Homecoming and Art on the Mall. Bookmark this page and visit us often. Better yet, join the UToledo Alumni Association and we'll keep you in the loop!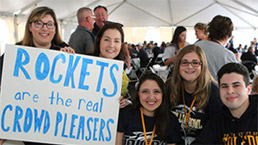 join or renew.
You Belong.
Stay up-to-date on all things UToledo. Your Alumni Association is here for you.
Join/Renew Today
Alumni
e

Magazine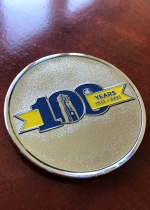 Alumni Generosity: Impacting Future Rockets
The generosity of alumni impacts student lives. Scholarships awarded through the Alumni Association allow students to have more time to focus on their studies and to enjoy a more robust student experience.
Read More
Join our mailing list
Class Notes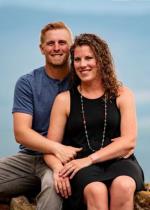 Dr. Brian Weinblatt (A/S '02, MA '04, Ph.D. '12)
and Morgan Waisner were married on March 15 at The Addison in Boca Raton, Fla. Brian is senior director of development at the University of Miami Miller School of Medicine and Morgan is director of philanthropic engagement at Nicklaus Children's Hospital Foundation in Miami, Fla.
Read More
Submit a class note
Alumni Association Partners