COVID-19 Update
Our day-to-day operations at The University of Toledo Alumni Association continue, and we are dedicated to engaging alumni, friends, and the entire UToledo community. With health and safety as a priority, we have begun to slowly transition our team back to the office.
If you have difficulty reaching a member of the Office of Alumni Engagement staff, please call our main number 419.530.2586 to leave a message. Please see our events page and calendar for more information on upcoming engagement opportunities.
Also, you can stay informed on how The University of Toledo is monitoring and addressing the coronavirus pandemic. Please check back for regularly updated information.
We continue to serve our alumni and friends through news and stories that connect you to campus and ways to make a difference by joining your alumni association.
COVID-19 Student Emergency Support
Please consider a gift to provide much needed emergency funds, food, and housing for University of Toledo students who are facing unexpected hardships due to the closing of our campus and the impact of COVID-19 by visiting our special fundraising page.
Give Now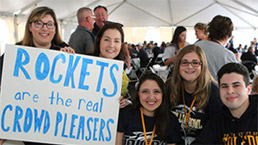 join or renew.
You Belong.
Stay up-to-date on all things UToledo. Your Alumni Association is here for you.
Join/Renew Today
Alumni
e

Magazine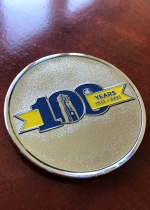 Kenneth Singer (A/S '68) worked to integrate minorities into society.
During the Civil Rights Movement, Singer traveled to the South to speak about integration at colleges and was at the March on Washington.
Read More
Join our mailing list
Class Notes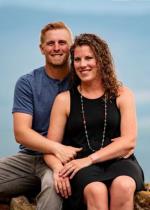 Jennifer Tolles (HHS '19)
and Brian Thrasher announced their engagement and October 2020 wedding in Grand Rapids, Ohio.
Read More
Submit a class note
Alumni Association Partners