Welcome home, Rocket alumni!
Our alumni are forever part of our UT family. And The University of Toledo Alumni Association is your way to stay connected to your alma mater. We'll let you know about family-friendly events on campus and networking and professional development opportunities where you are. We'll give you all the details you need to come back for football and basketball games, Homecoming and Art on the Mall. So bookmark this page and visit us often. Better yet, join your UT Alumni Association. We'll keep you in the loop.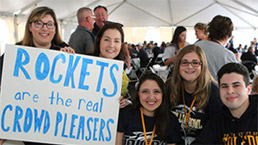 join or renew.
You Belong.
Stay up-to-date on all things UT. Your Alumni Association is here for you.
Join Today
Stay Connected
Alumni
e

Magazine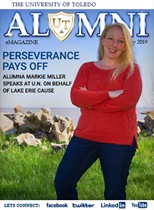 Toledo region is a bird magnet
In less than a month, northwest Ohio will become a birder's paradise. Thousands of songbirds, visible at eye level within a seven-acre area at Magee Marsh, are so abundant and colorful that "they look like Christmas tree ornaments," says naturalist Dr. Christine Manzey (BA Ed '77, MS A/S '85, PhD Ed '10), an Oak Openings resident in Whitehouse, Ohio.
Read More
Join our mailing list
Class Notes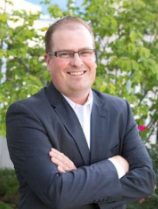 Dr. Mark S. Nash (A/S '76, MS '80, PhD '84)
Mark received the 2018 ACRM John Stanley Coulter Award from the American Congress of Rehabilitation Medicine Board of Governors. He is professor of neurological surgery and physical medicine and rehabilitation at the University of Miami Miller School of Medicine.
Read More
Submit a class note
Alumni Association Partners