Welcome home, Rocket alumni!
Our alumni are forever part of our UT family. And The University of Toledo Alumni Association is your way to stay connected to your alma mater. We'll let you know about family-friendly events on campus and networking and professional development opportunities where you are. We'll give you all the details you need to come back for football and basketball games, Homecoming and Art on the Mall. So bookmark this page and visit us often. Better yet, join your UT Alumni Association. We'll keep you in the loop.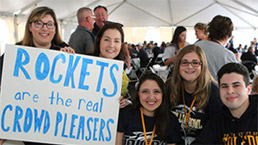 join or renew.
You Belong.
Stay up-to-date on all things UT. Your Alumni Association is here for you.
Join Today
Stay Connected
Alumni
e

Magazine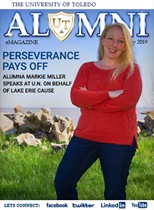 Digging for the truth
Pulitzer Prize winner, Michael D. Sallah, A/S '77, knew by the fall of his freshman year at UT that he wanted to be a journalist. He is an investigative reporter at Gannett/USA Today Network, where he combines his love for writing with his passion for social justice to uncover corruption, abuses of power and scandals.
Read More
Join our mailing list
Class Notes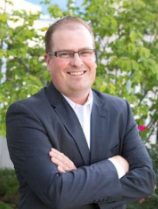 Brandon Tucker (Univ Coll '07)
Brandon Tucker was recognized as one of Crain's Detroit Business 40 under 40 for the class of 2017. He was awarded the Edward H. Schmidt Outstanding Young Alum award at UT's Homecoming Gala in 2011. Tucker is the dean of advanced technologies and public service careers at Washtenaw Community College in Ann Arbor, Mich.
Read More
Submit a class note
Alumni Association Partners