Welcome home, Rocket alumni!
Our alumni are forever part of our UToledo family. And The University of Toledo Alumni Association is your way to stay connected to your alma mater. We'll let you know about family-friendly events on campus and networking and professional development opportunities where you are. We'll give you all the details you need to come back for football and basketball games, Homecoming and Art on the Mall. So bookmark this page and visit us often. Better yet, join your UToledo Alumni Association. We'll keep you in the loop.
We have moved!
As of Jan. 22, the UToledo Alumni Engagement offices are located in the new Center for Alumni and Donor Engagement, 4510 Dorr St., MS #830, Toledo, OH 43615-4040 (adjacent to Welltower Inc.). UToledo Foundation, Development and Special Events offices also moved to the building. Our general phone number remains 419.530.2586.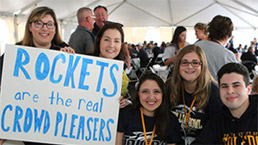 join or renew.
You Belong.
Stay up-to-date on all things UT. Your Alumni Association is here for you.
Join Today
Stay Connected
Alumni
e

Magazine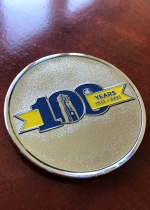 Home is Where the Heart is for Tycen Anderson
Toledo native, Tycen Anderson, a UToledo junior, had multiple college scholarship offers from around the country, but chose to earn a degree and play football in his hometown. He has embraced his status as a role model in the community and wants to make an positive impact in Toledo.
Read More
Join our mailing list
Class Notes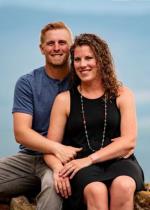 David Duvall (Bus '87, Bus '87)
He was selected as senior vice president, chief marketing, communications and experience officer at Henry Ford Health System in Detroit, Mich., one of the nation's leading comprehensive and integrated health systems.
Read More
Submit a class note
Alumni Association Partners