Welcome home, Rocket alumni!
Our alumni are forever part of our UT family. And The University of Toledo Alumni Association is your way to stay connected to your alma mater. We'll let you know about family-friendly events on campus and networking and professional development opportunities where you are. We'll give you all the details you need to come back for football and basketball games, Homecoming and Art on the Mall. So bookmark this page and visit us often. Better yet, join your UT Alumni Association. We'll keep you in the loop.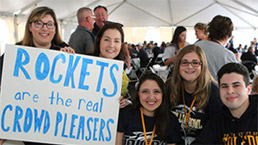 join or renew.
You Belong.
Stay up-to-date on all things UT. Your Alumni Association is here for you.
Join Today
Stay Connected
Alumni
e

Magazine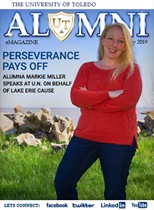 Finding Fraternity at UT
Veronica Mora is a Gold Star wife whose husband, Arthur, died in 2005 while serving in Operation Iraqi Freedom. A Communication major, Mora has made friends through UT's Chapter of the Student Veterans of America, University College's Military Service Center and by visiting the Lt. Col. Thomas J. Orlowski '65 Veterans Lounge. These supportive services for military vets, active duty students and their families are among those that earned UT a Best for Vets designation from Military Times.
Read More
Join our mailing list
Class Notes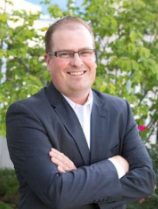 Alexandra Elaine Pinkie (Eng '14, Honors '14) and Alexander Steven Mericle (Eng '14)
Alexandra and Alexander were married on June 2 at the Renaissance Toledo Downtown Hotel. Alexandra is employed with Materialise in Plymouth, Mich., and Alexander works at DTE Energy in Ann Arbor, Mich.
Read More
Submit a class note
Alumni Association Partners