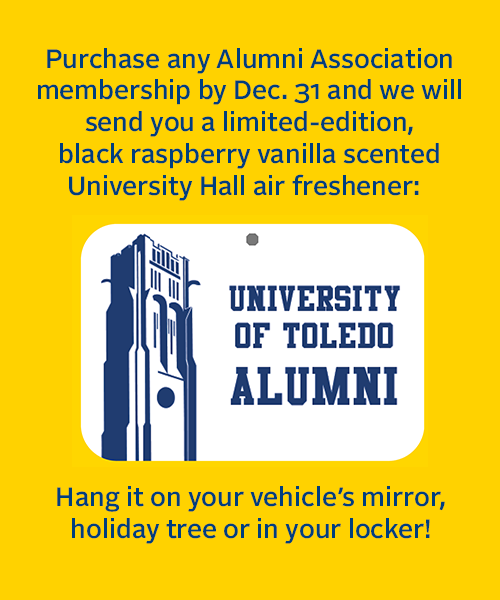 171,000 Strong
101
UToledo alumni live in 101 countries
200+
Events hosted annually
27
Worldwide Chapters
We are proud of our UToledo alumni. You're making a difference every day in communities around the globe. And wherever you roam, you carry that Rocket spirit.
You remember, don't you? Listening to the bells in University Hall chime as you rushed to class through Centennial Mall. Cheering on the Rockets in the Glass Bowl. Cramming for exams in Carlson and Mulford Libraries.
Don't ever forget where it all began. Join thousands of your fellow alumni. Become a member of The UToledo Alumni Association.
WHY JOIN?
Because there's no better way to stay connected and give back to the University that gave so much to you.
Purchase a membership, and a tax-deductible minimum gift of $10 will be given in your name to the UToledo Alumni Association Engagement Fund.
These are just a few of the other services we offer.
Networking and professional events
Volunteer opportunities
Family activities
Tickets to athletic and arts events
A monthly alumni eMagazine and interactive online directory
Local Chapters and Affiliates
For a full list of benefits, visit the member benefits page.
Become a part of the vibrant UToledo alumni community. We offer a variety of membership levels, including a $35 annual single membership.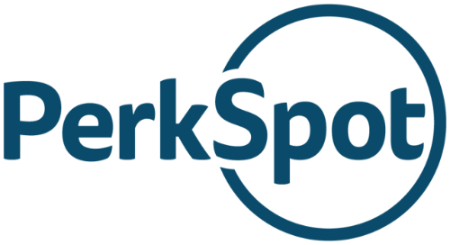 Perkspot
Each membership includes PerkSpot, which offers UTAA members exclusive access to national benefits and discounts.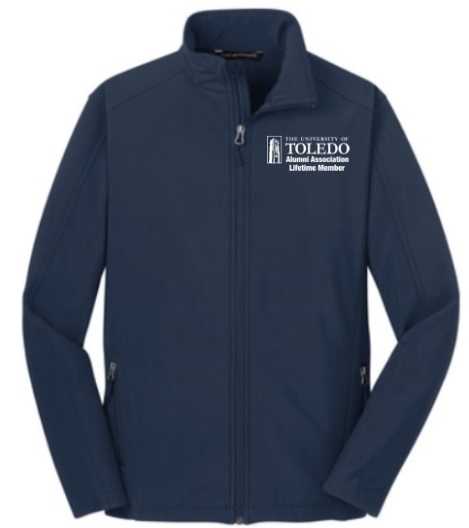 jacket
Lifetime memberships will receive a free jacket embroidered with our logo and Lifetime Member.
Please click here to view the sizing on men's and women's jackets.

*If you have questions on sizing, please call the Office of Alumni Engagement at 419.530.2586.
We will not offer returns or exchanges on jackets if an incorrect size is selected and mailed. If you would like to purchase an additional jacket in a different size, it will be at cost, plus shipping. Thank you for your understanding. 
Already a member? Thank you! We encourage you to renew your membership.