University of toledo Homecoming
There's no better time to come back to The University of Toledo than Homecoming weekend! The Homecoming date has been set for Saturday, Oct. 9.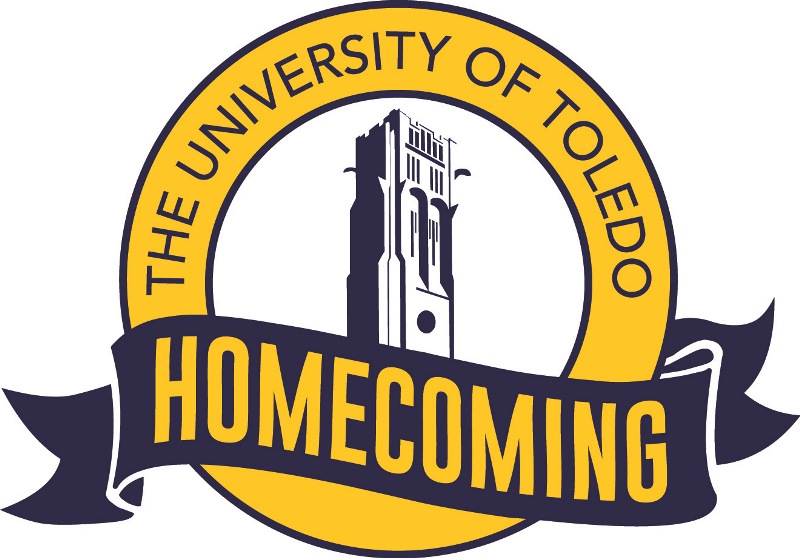 Traditionally, Homecoming week begins with student activities and concludes with the Golden Alumni Society's Annual Homecoming Luncheon. The Rocket football team will take on the Northern Illinois University Huskies on Oct. 9, at noon. 
Alumni return for Homecoming to reminisce and reconnect with old friends, check out recent renovations and updates around campus, and see the things that haven't changed, like the painting of the Spirit Rock.
Attend the annual Homecoming Gala on Friday, where we honor distinguished alumni from each college. Saturday begins with the Edward C. and Helen G. Schmakel Homecoming Parade, then attend the Pregame Party in the William and Carol Koester Alumni Pavilion, from 9 a.m. - noon. The day concludes with the Homecoming football game at noon. This year, we welcome back all Rocket Marching Band alumni for a Homecoming reunion.
Throw on your Rocket gear and make plans to return to campus for a weekend of non-stop fun. We're excited to have you back at UToledo. We can't wait until Homecoming 2021 and hope to see you back on campus.
*Alumni activities will depend on current COVID-19 restrictions from the Governor of the State of Ohio and The University of Toledo closer to Homecoming.